Sports are popular and we spend lots of our time devoted to teams, individuals, and tournaments, watching the best athletes play. Since esports became popular, even video games on a professional level have become an option for those who enjoy competitions. The internet is a great option to watch sports and even enjoy a bit of betting along the way. Both punters and casinos/bookmakers have moved to digital platforms, making use of the practicality. Punters enjoy applications and casinos entice them with promo codes like this Aspers Casino Promo Code. You can be sure that bookmakers and casinos will cover the most popular sports events.
2022 is a great year for sports. It will have some amazing sports events, many of which have been speculated about during 2021 and the years before. Here are the most anticipated sports events in 2022.

FIFA World Cup 2022 – Qatar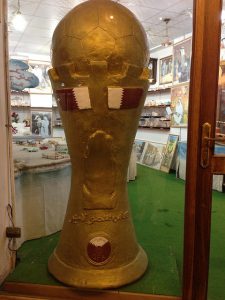 The World Cup always turns a lot of heads and it comes as no surprise that the upcoming one will be an event that many will be watching. The World Cup takes place quadrennially, so there is a lot of time for anticipation to build up. There has been speculation about how Qatar will be handling the pandemic situation, but they are doing as best as possible and compensating financially for all the extra effort going into the World Cup.
The tournament has been moved to November rather than its usual June date, because of extreme temperatures which can reach up to 50 degrees in the shade.
The World Cup qualifications are currently underway, so nothing is decided, yet. Speculations on the favorites are already a favorite topic among football fans.
Winter Olympics Beijing
The Winter Olympics are less popular than the Summer Olympics, but, given the draught of sports events in 2020 and 2021, it comes as no surprise that the upcoming Winter Olympics and Paralympics in Beijing will be an event to remember. Beijing will not be the only host city, of course, with neighboring cities, from nearby provinces also being included. It will take place from February 4 until February 20, 2022.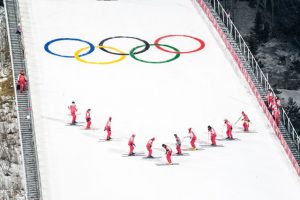 Regarding the pandemic, measures have been taken by the IOC to make sure that the athletes are safe. All unvaccinated athletes and those who have proved that they cannot be vaccinated will have to spend 21 days in quarantine upon arrival to China. All athletes will be in a biosecure bubble and their travel will be restricted.
Regardless of all the controversies surrounding China, the global pandemic ravaging, there being a possible lack of natural snow, the 2022 Winter Olympics are a huge event.
2022 UEFA Women's Euro
Women's football is not as popular as men's but in Europe, it is gaining traction. The 2022 Women's Euro is an international football tournament that takes place biannually. It will be hosted by England, which should make the event even more popular.
These are the most anticipated sports events in 2022. Punters, bookmakers, and sports fans alike will be waiting for them, as well as the athletes. 2022 should be an amazing year for sports!