Every tennis fan has their favorite tennis player, just like every cricket betting fan has their favorite online betting platform, or every athletics fan their favorite discipline. Sometimes, the debates get the best of us and we disregard the fact and figures in our quest to prove that our idol is clearly the best. This makes determining who the Greatest of All Time is even more difficult. This piece is dedicated to examining whether Novak Djokovic has hit the mark. We must remember that he is just one member of the Big Three and each of them has some amazing feats, while not one of them strays far away from the top.
Federer as a Strong Contender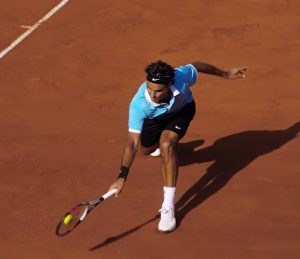 There are many arguments one could give that would give way to Roger Federer as the best there ever was.
He has won the most Grand Slam titles – 20, as opposed to Nadal's 19 and Djokovic's 17, he is popular, graceful, and an amazing athlete that is approaching the age of 40. He is also the player that held the number 1 spot for 310 weeks, while Djokovic held the spot for 278 weeks.
Federer is also is the first male player to win 100 singles matches at a Grand Slam tennis tournament. There is a large number of records set by Federer that made it into the Guinness Book for World records. The only person that can take the number of Grand Slam victories away from Federer would, at first glance, be Nadal, who is merely one Grand Slam behind the Swiss.
Rafael Nadal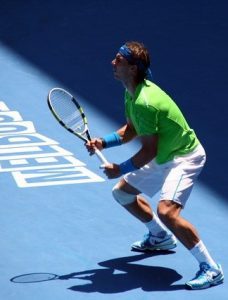 As Federer is becoming older, the currently second-best tennis player, according to the ATP ranking, is a bigger threat to Novak's potential acquisition of the GOAT title.
He is the king of clay, has 19 Grand Slams and 35 Masters, as well as 5 Davis Cups, whereas Federer and Djokovic have one each. The additional advantage for the player is the fact that he is playing left-handed, making it very difficult for inexperienced players to determine where his attacks are coming from. But, then again, we are not dealing with inexperienced players.
Nole Slam
However, as one of the Big Three, Novak has a few records of his own. He won the most Australian Open titles and was the first player to achieve 3 consecutive Australian Open victories. He also proved his endurance in the Longest Grand Slam tennis final and had the Most ATP Masters 1000 singles titles won in a season, to name a few of his achievements.
There is one thing that separates Novak Djokovic from other tennis players. He is the first one to achieve the so-called Nole Slam – four consecutive Grand Slam wins. If he were to achieve this feat again, that would secure him the number-one spot for the most Grand Slam titles. So, if there are still achievements for Nole to acquire, can we truly say he is the GOAT?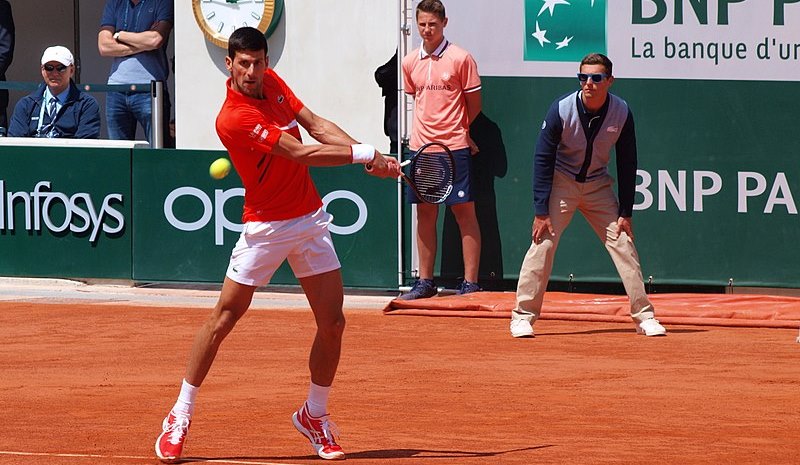 He is one of the Big Three, but is there anything else that gives him the edge over them? First of all, at the time of writing, he holds more wins than losses against Federer (27-23) and Nadal (29-26). While Roger prefers grass, Novak is more than capable of taking him on on the Swiss' favorite terrain, as well as on the hard-courts. He is currently number 1, has more Masters than Federer under his belt and, the most important thing of all, is six years younger than Federer. Nadal would, and does, present a big challenge, with his own 19 Grand Slams and 35 Masters, but once the Swiss retires, that's pretty much it. That gives Nole more than enough time to catch up.