E-sports are rising in popularity and are recognized not only by the International Olympic Committee but the people who like to bet on sports as well. In the beginning, betting on sports and casinos with different bonus codes like the Slots Heaven promo code were more popular, but e-sports are slowly taking over. It takes a special kind of skill to know what the objectives are, to time them precisely, and to square off against other people who are equally knowledgeable about the game.
Electronic sports are not just popular, they are very lucrative. E-athletes and their teams make a lot of money and have numerous sponsors. If you are planning on getting into the game, or are just curious, here is our list of the top-earning e-sports.
Dota 2
Originally it was just a custom mod of a Warcraft 3 map, with special champions and style of play that gave rise to the MOBA games we know and love today. The Defense of the Ancients, or Dota, created a whole new genre and is the reason why Blizzard is now adding the creation clause to their games. Much like in the original, in Dota 2 you have two teams of 5 players, each having a special role and the place on the map, combining strategy and arena battle. Currently, the game stands at the top as the highest-paying game, according to the prize pools. At the time of writing, the prize money spread out across thousands of players and about 1300 tournaments amounts to $221,349,357.71.
Counter-Strike: Global Offensive
Known also as CS: GO, this installment of the game series which, like Dota, started as a mod of an existing game Half-Life, owned by Valve, is still getting fans from across the world duking it out in various maps. There are two teams, terrorists and counter-terrorists, and their main objective is to eliminate everyone from the opposing team. You have a wide selection of handguns and machine guns in this first-person shooter, as well as grenades, flashbangs and additional equipment. The number of players participating in official tournaments is way beyond what we see in Dota 2 – over 12,000. The prize money, however, is significantly lower – $92,199,646.81.
Fortnite
Loved and hated by the internet, Fortnite is one of the most popular battle royale games on the market and the most lucrative. The survival game lets you land on a map to a spot of your choosing. You must act quickly and collect weapons, items, and materials so that you can gun down your opponents, heal yourself, or quickly build some cover. The prize pool of $84,475,824.64 may not seem like much until you consider that the number of players participating in around 500 tournaments is just over 3,000. This means that Fortnite players may not earn as much as Dota 2 players, but they are, comparatively, well-off compared to CS: GO players.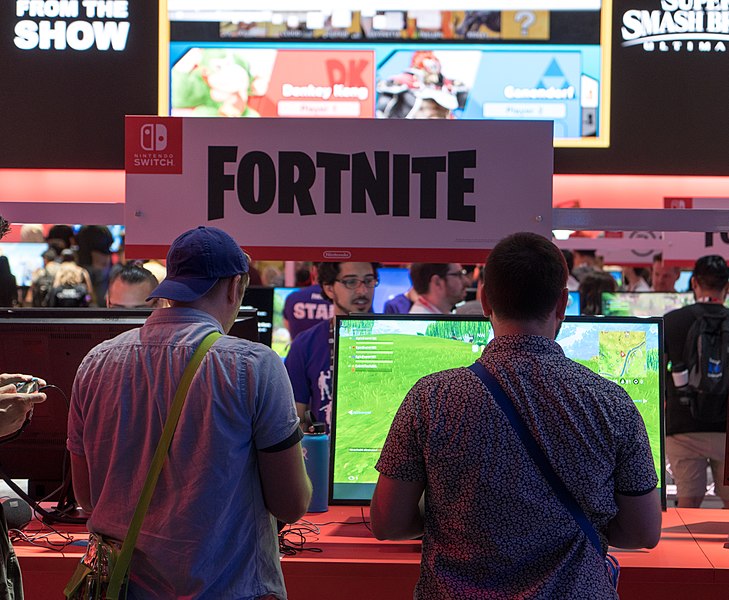 League of Legends
Another child of Dota, League of Legends follows the same model – five champions on the team who are gradually getting stronger, acquiring items, and placing themselves strategically on the map. LoL has its own characters and lore attached to them and is free to play, though there are microtransactions. It is not as impressive as the other games on the list when it comes to the prize pool of $73,427,752.23, but is still way beyond other games, like PlayerUnknown's Battlegrounds, Hearthstone, Heroes of the Storm, and Overwatch, in the official tournaments.