You are prepared for your job interview – the company in question is impressed with your CV and has called you for a meeting. Even the best of us get nervous a bit before the big day. Here are a few tips to make sure everything goes smoothly.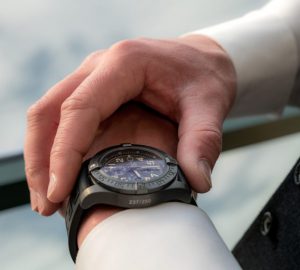 Arrive on Time
Being late is out of the question, but many people forget that coming in too early can also mess up the dynamic. If you show up to early, you are putting pressure on your prospective employer to quickly finish up what they were working on in order to dedicate their time to you. The best course of action is to get to the venue about 10 minutes early. Remember to account for traffic and other emergencies.
Attire
Depending on the job position in question, you may need to upgrade your attire. Business attire is usually the way to go, though some modern companies go for a business-casual look. Make sure your outfit is clean and presentable. The same goes for your hair and face. If in doubt, it is always better to overdress than to underdress.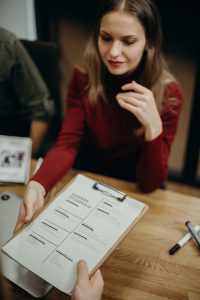 Information
When you arrive at the scene, you should already be familiar not only with the position itself, but the company as well. Who are they and what is their mission? Would you fit in without problems? Learn why this company and this position are perfect for you at this point. Don't drop names, but, when asked, tell your interviewer some things you know about the company. It may also be a good idea to ask a few questions about your position, about the company's future, and what's expected of you as the potential employee.
Prepare
Be ready to discuss not only what is in your resume and cover letter, but also your answers to common interview questions regarding your strengths, weaknesses, being a loner or a team player, and what motivates you to do your best. Practice answering these questions over and over again.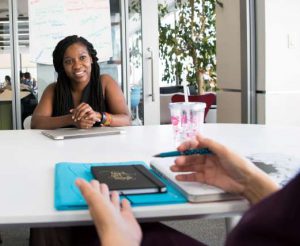 Attitude
Be confident, but not arrogant. Know your worth without feeling the need to present it to everybody. Shake hands with your interviewer(s) and maintain eye contact. Remember to smile. Be relaxed, but not aloof. Don't interrupt your interviewer and don't go on a tangent when answering questions. Leave your health, politics, and views on life outside the interview.
Gratitude
Finally, after the interview is done, make sure you send the company an email explaining how grateful you are for the opportunity. It will show that you are polite, easy to get along with, and respectful. This is a necessity regardless of how the interview turned out.