The technology behind car design is moving forward and it is getting more and more competitive to come up with vehicles that are both fast enough to write their name in a record book and safe enough to be let loose on the road. Here are the top 5 cars on the market in terms of speed. We will not be including concept cars into the list but will allow for a few models that are almost perfected.
Bugatti Veyron Super Sport
Bugatti Veyron has been a staple of speed and elegance ever since it was presented to the world in 2005. Unfortunately, it got overtaken as the fastest car for a while by SSC Ultimate Aero, but its model Veyron Super Sport, an aerodynamic wonder with 1200hp can achieve speeds above 250 mph.  The model is powered by the same engine as the classic, 8.0-litre W16. Currently, its top speed recorded at Volkswagen's track named Ehra-Lessien is clocked in at 268mph.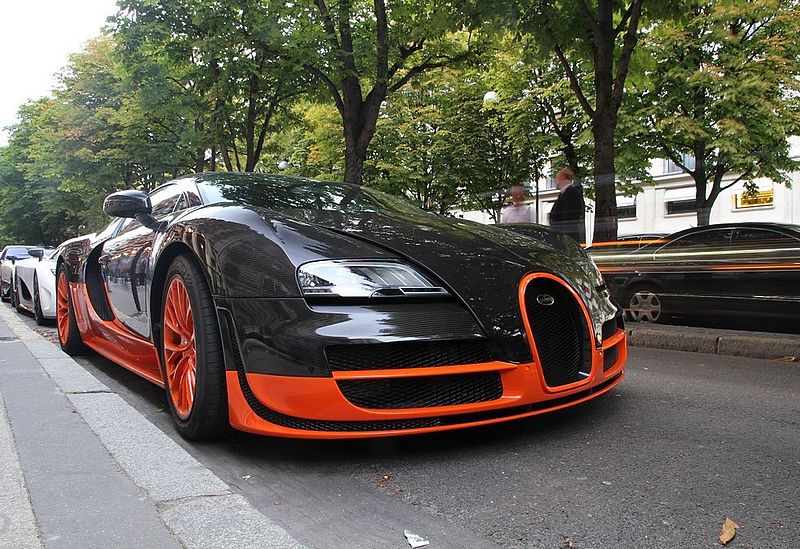 Koenigsegg Agera RS
To call this vehicle a supercar would not do it justice, so we've taken the liberty of calling it what others do – a hypercar. It is, arguably, the fastest car out there with the speed of unbelievable 278mph. That earned it the right to be immortalized in the Guinness Book of World Records. A 5.0-liter twin-turbo V8, along with its design turned it into the miracle we see before us.
Hennessy Venom GT/F5
We couldn't decide between the GT model and the F5, so they are going to have to share a spot here. The GT model is powered by a 7.0-liter twin-turbo V8 and clocked in a top speed of 270mph, overtaking Bugatti Veyron.
The F5, on the other hand, has a 7.4-liter twin-turbocharged V8, producing 1,600hp. It can, allegedly, achieve 301mph, though this is yet to be proven on an official track. Still, even if this claim is unsubstantiated, Hennessy Venom has earned its right to be at the top with the rest of the greats.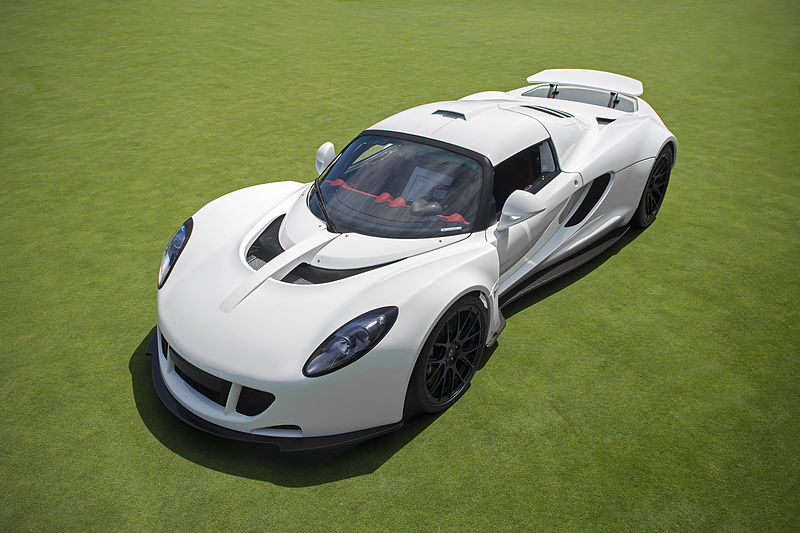 SSC Ultimate Aero
Another car that had Bugatti Veyron sweating for a time is the SSC Ultimate Aero. It was the fastest car of 2007 and its 6.3-liter twin-turbocharged V8 gave it a speed of 257mph. It is pretty impressive but not as impressive as SSC's next model, Tuatara. Tuatara is said to be able to produce 1,750hp and is predicted to hit 300mph. It remains to be seen whether SSC can back up these claims.
Bugatti Chiron
A worthy successor to the Bugatti bloodline (or oil-line, as the case might be) is Bugatti Chiron, which made its debut in 2016. The model uses the same engine as its predecessor but is able to squeeze out as much as 1,500hp. The top speed recorded was 261mph. Bugatti claims that the model can go even faster, having the power to do so, but currently lacks tires and other equipment capable of withstanding the speeds exceeding its current recorded limit.